12 perfectly honest mother's day cards found on Etsy
Posted by Phoenix C. on
Etsy and original mother's day ideas seem to go hand in hand. If you're looking for a hilariously witty, honest Mother's Day card then check out our list. We found the perfect Mother's Day greeting for you, no matter what kind of mother you have.
Growing up my definition of the perfect mom was shaped not only by my own mother, but the number one Mom on television, Carol Brady, from the Brady Bunch. She was a freelance writer, an active member of the PTA, and a sculptor! Add to that, she dedicated most of her life to bringing up that huge extended family.
No matter what kind of mother you have. One thing's for certain: They deserve to have that one special day to be pampered and made feel like they are the best mother in the world. If you and your mother have that special bond and you think she's the coolest mom ever who appreciates a little mother's day humor, at least one that's accompanied by a nice Mother's day gift, then check out some of these witty and honest Mother's Day cards:
A Reasonable Mother
I don't know about you but this Mother's day card makes the top of my list it's got the perfect amount of cheek and humor (for my Mom anyway). There's nothing that says I love you more than a humorous Mother's day card. And if you can get a laugh out of it too...BONUS!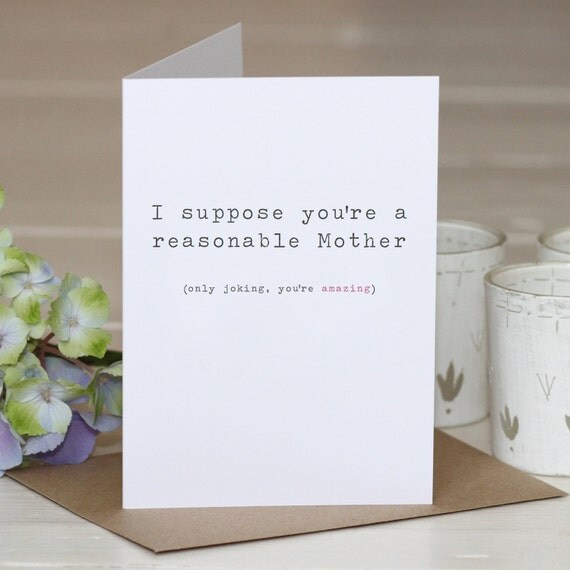 Happy Mother's Day You Slut
 "Unless you have one of those mothers with an awesome and irreverent sense of humor, this card is more for a friend or lover who is also a Mom." Says the creator. I think this honest mother's day card would work for that super confident, self-proclaim MILF of a mom who doesn't care about what anyone thinks!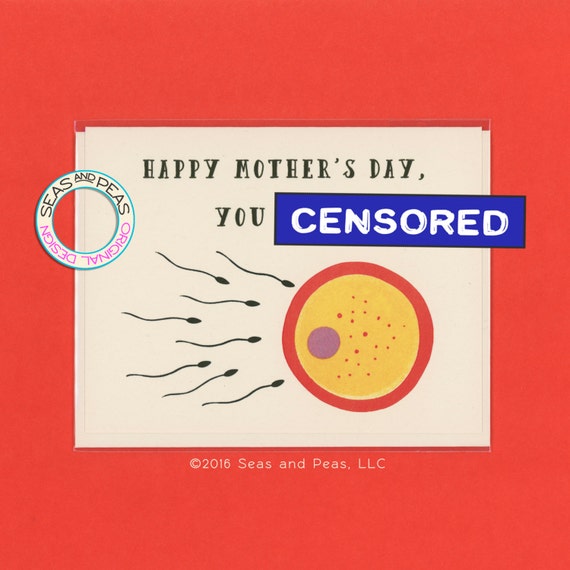 I Apologize For Everything I Said
Did you and your Mom have a tumultuous time when you were busy growing up? Did you have one too many fights for your guilty conscience to stand anymore? Make your mother know just how sorry you are with this lightly humorous and stunningly designed Mother's day card.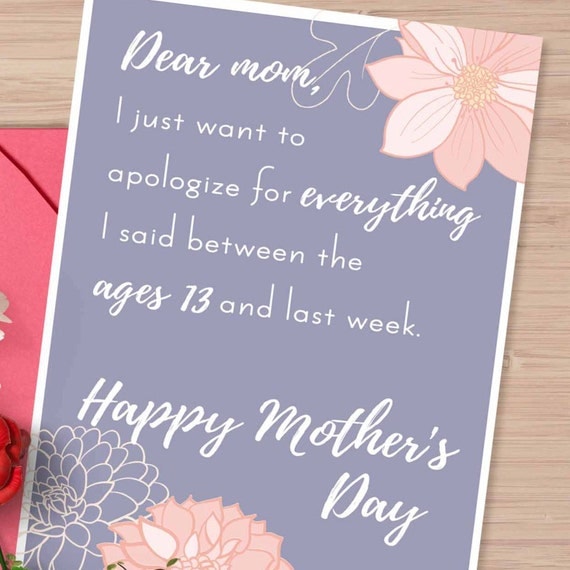 Right About Everything
Ooh this one would also be perfect for my Mom, such a good hearted jab at one of her "adorable" personality traits. Jeez, I love her, but not as much as she loves being right.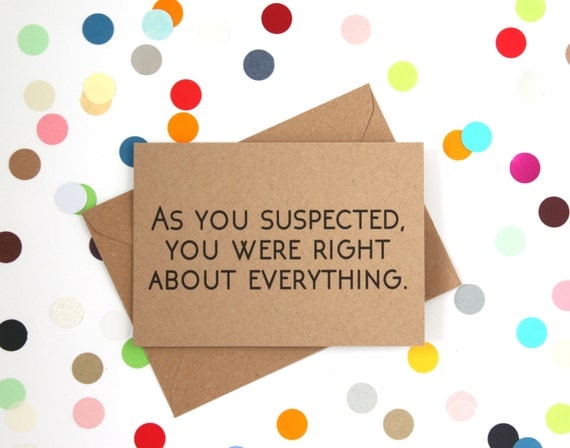 Da F**king Best
This one's perfect for my friend Tom to give his Mom. He's always just had that kind of relationship with her that they can literally say anything to each other. I sent him a link to it on Facebook. I hope she doesn't see…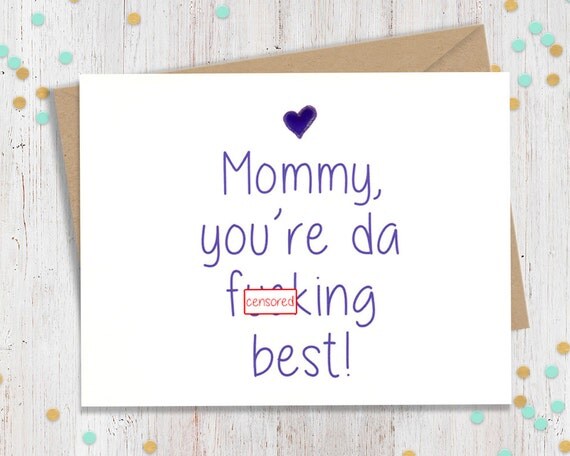 Great Job Mom...I Turned Out Awesome
This if for the Mom that is incredibly proud of all the achievements you've made in your life. Or that mom who has a healthy sense of sarcasm.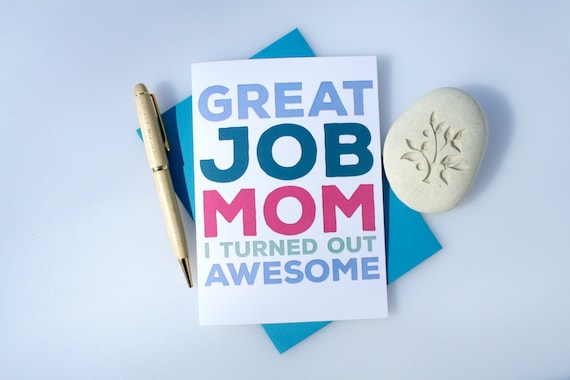 Even though I didn't come out of your vagina…
Do you have that perfect relationship with your stepmom, but yet you feel like she sometimes second guesses herself because she isn't your "biological" mom? Well be the perfect stepchild this year with this perfect Stepmother's day card.

Shady Pines Ma
This would have been perfect for my grandma. Golden Girls was one of her favorite shows on TV and she was quite the "Sophia" if you know what I mean. Humor so dry you could never really tell if she was joking or not.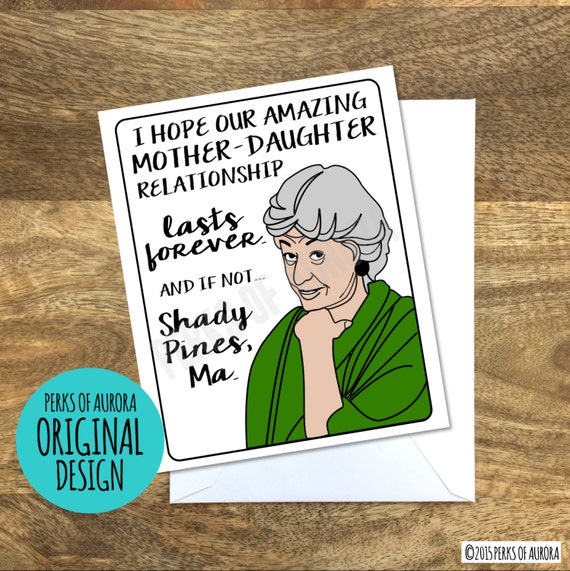 At Least You Don't Have Ugly Children
Is your Mom the type that always has to point out, to anybody new that she meets, how beautiful or handsome her children are, then this card might be perfect for you...Who knows, she might even frame it to make her smile every time she looks at it.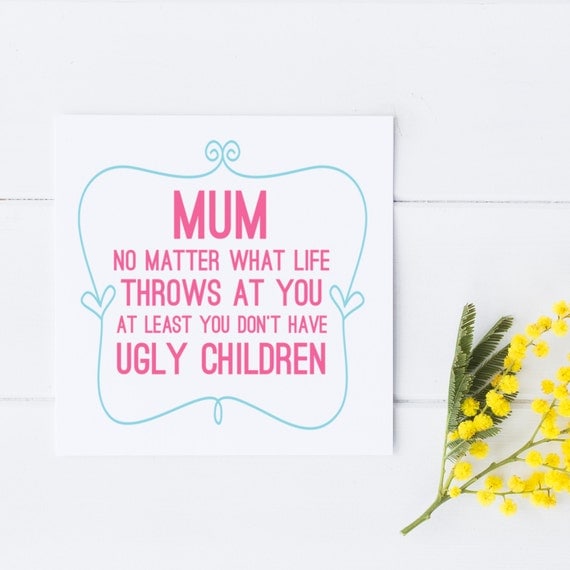 I'm Your Favorite Child
If this is a running joke in your family then this card would be perfect for you. Actually it probably works for everyone, because deep down inside don't we all think we are the favorite?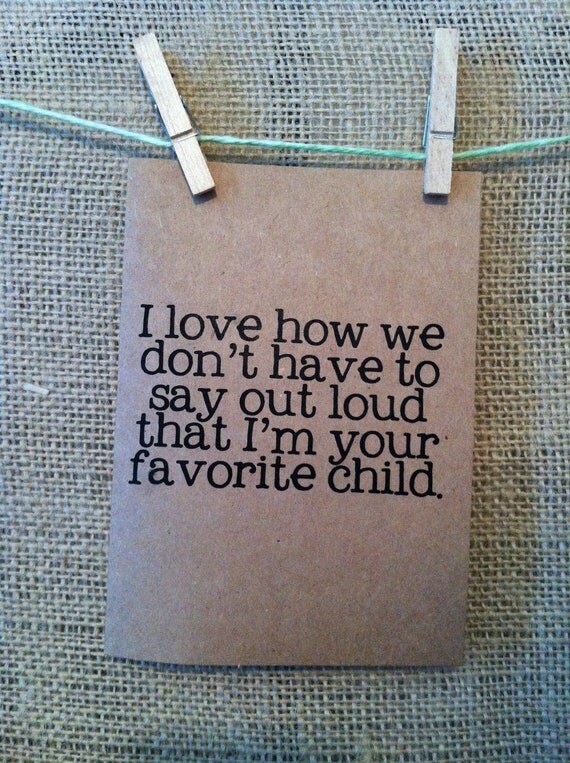 I'm Sorry I Haven't Moved Out Yet
This one would have been perfect for me, except it's just a few years too late. It would have really been a great source of laughter at this dark time in my life.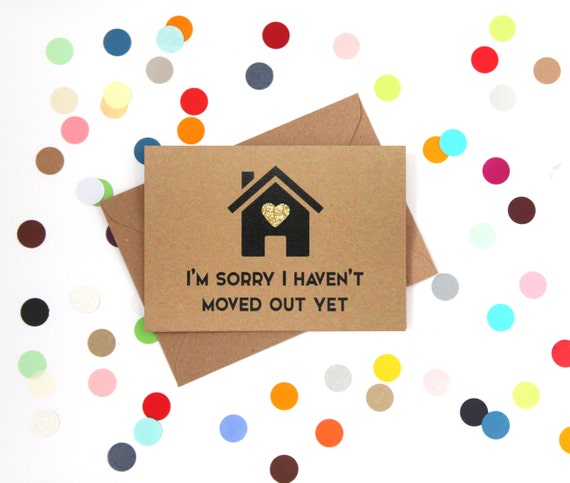 Are you strapped for cash at the moment, but yet you still want to make sure your mother knows how much she loves you?
No problem! Download a digital version of this witty mother's day card for free: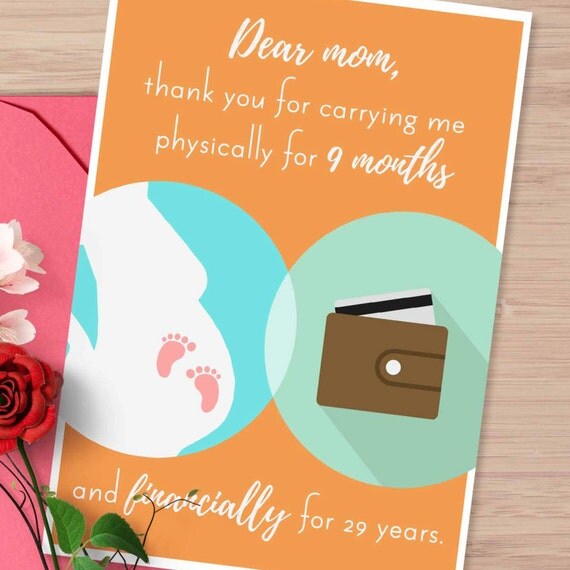 All you have to do is sign up for our email list and you will then be able to print this free printable mother's day card out at home!
Which honest mother's day card is your favorite? Do you have the perfectly witty mother's day message that you are dying to share? Comment below!
---
Share this post
---
---
---